Audiophone Arcicom
Transmitter and receiver.
The conference and/or interpreter guide has a "hands-free" micro-transmitter.
The group of visitors can hear the guide speaking live quite clearly, without disturbing any other individual visitors and/or the occupants of the site.
The audiophone makes the tour comfortable for both visitors and the guide, without disturbing anyone else on the site.
Guided tours on noisy sites are now possible.
The transmitter has 10 channels with separate frequencies.
The tour/conference can take place in 10 different languages simultaneously without any interference between them.
We only hire out ARCICOM audiophones.
Our hire terms are flexible, from one day to a longer period, depending on what you need.
The micro-transmitter in detail :
Hands-free and/or lapel microphone.
Batteries can be recharged using a separate charger.
Battery life: 10 hours
LED battery life indicator
FM transmission.
EU standards.
10 frequencies
Range of up to 100 metres.
Technical specifications of the charging case: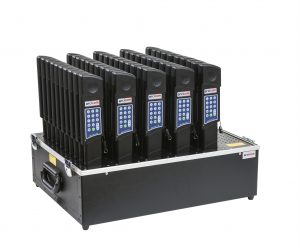 Can be used both indoors and outdoors
Waterproof
Ergonomic design
High sound quality
10 channels
Unlimited number of receivers for each transmitter
Battery life: 20 hours
Full charge in 8 hours
Battery with no memory effect
Accessibility for the blind or partially-sighted
Accessibility for the hard of hearing
Technical specifications of the charging case:
Dim.: 1330 x 60 x 30 mm
Weight: 225g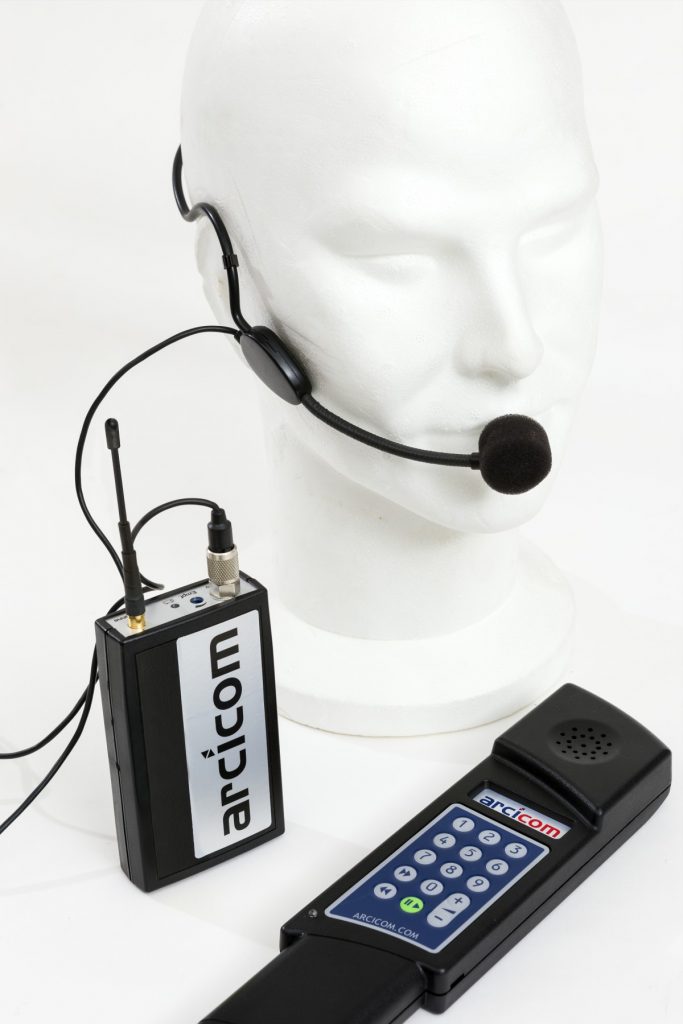 The Audiophone Arcicom is ideal for the following:
Groups with guides
Simultaneous translation
Press conferences
Industry tours
Multilingual conferences
The hire charge includes :
Troubleshooting within 24 hours
Includes maintenance
Includes repairs
Ask for a quote